2021-09-27
Important Notice! New Flagship Warehouse Address
We would like to announce to our UK customers that have moved our warehouse! To further accommodate the changes made by Brexit and in an effort to continue providing our usual services we have decided to relocate.
What does this mean for you?
UK customers ordering parcels from Europe and the United States will now need to use the address listed below for receipt of your parcels. This will replace the current warehouse location in Southampton which allowed for last mile delivery or collection. Our new address in Witham, Essex will now facilitate the last mile delivery of your parcels into the United Kingdom. Collection from our Witham Flagship will also be available should it be convenient for you to do so.
Our new UK Destination Address or the new UK Country Destination Address which will be valid from Friday, 10th September 2021, is as follows:
Units 2 - 4 Moss Road
Whitehouse Solutions
Witham
Essex
CM8 3UQ
United Kingdom
+44 2035144847
We hope you are looking forward to the exciting opportunities this provides as much as we are and continue to enjoy shopping from your favorite European and American brands without worry.
Please do not hesitate to get in touch with our customer support team should you have any questions or concerns regarding this matter.
Kind Regards,
Your EshopWedrop Team
Sign up today and receive your first EshopWedrop delivery from any online shop in Europe or USA for FREE!
Shop from USA & Europe Receive in Lithuania
1st DELIVERY FREE
By using the Eshopwedrop website you agree to our use of cookies as described in our cookie policy. Read more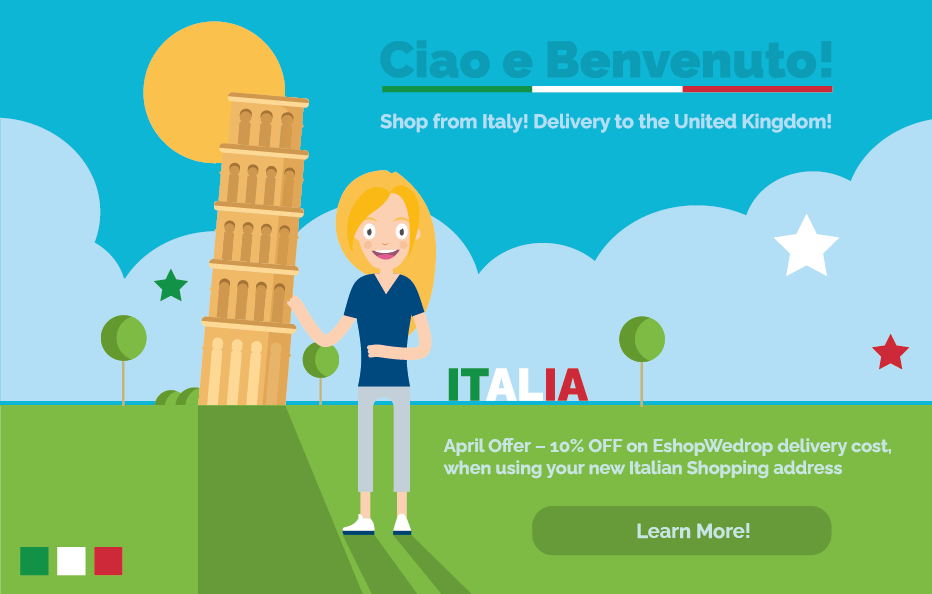 Please wait while we will validate your ZIP code