2018-12-11
PUBLIC HOLIDAYS AND CHRISTMAS DELIVERY SCHEDULE
Have you finished your Christmas shopping?
If not then don't panic! You can still keep an eye out for deals running online, but please note there will be less frequent services during the Christmas period and so to avoid any disappointment, we highly recommend that you take a look at the Departures Schedule* below:
From USA to UK
- Last Departure for 2018 will be on the 26.12.2018
- First Departure of 2019 will be on the 04.01.2019 with Heathrow arrival on 07.01.19 and then standard weeklt departures each Friday.
EshopWedrop Flagship Chrsitmas Hours are as follows:
- 24th December – 08:30 to 15:00
- 25th December - closed
- 26th December - closed
- 27th December - 08:30 to 15:00
- 28th December - 08:30 to 15:00
- 29th December - closed
- 30th December - closed
- 31st December - 08:30 to 15:00
- 1st January - closed
- 2nd January - normal business hours resume
*This schedule includes the estimated departures, however, due to high volume of orders we cannot guarantee to you that your order will arrive at our Warehouse before Christmas.
Happy Holidays,
EshopWedrop team
Sign up today and receive your first EshopWedrop delivery from any online shop in Europe or USA for FREE!
Shop from USA & Europe Receive in Lithuania
1st DELIVERY FREE
By using the Eshopwedrop website you agree to our use of cookies as described in our cookie policy. Read more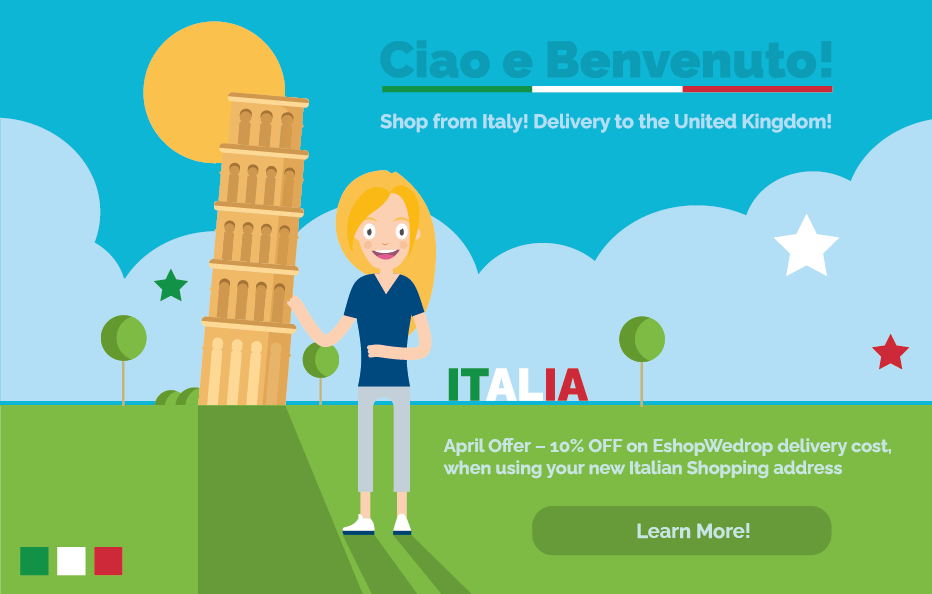 Please wait while we will validate your ZIP code